As a freelance web developer and technical SEO expert, I can help you navigate the complex world of online marketing. By combining my innovative strategies with a reliable approach, I ensure your website not only looks great but also performs at its best. My strategic SEO services are designed to improve your website's visibility on search engines, attract more traffic and increase conversions. I'm based in Philippines, but I work with clients from all over the world. So, whether you're just starting out or looking to improve your current SEO efforts, I've got you covered.
Looking for plans and pricing?
Get a preview of my SEO services
Included Basic and Standard Plan
How your business can benefit from my SEO services
I'm confident that your business can greatly benefit from my SEO services, as they're designed to boost your online visibility and drive more traffic to your site. With my expertise, you'll notice a significant increase not only in the quantity but also in the quality of your website traffic. This isn't just about getting more eyes on your site but about attracting the right kind of attention.
SEO, or Search Engine Optimization, is a powerful tool that can give your brand the freedom it needs to reach more people and achieve your business goals. When done right, it can make your website more attractive and understandable to search engines, which improves your site's ranking on search results. It's an organic way of bringing in more potential customers without the need for aggressive advertising.
My approach to SEO is comprehensive and strategic. I focus on keyword research, identifying the most relevant and effective keywords that your target audience is using. I'll then integrate these keywords seamlessly into your site's content, optimizing it to be more appealing to search engines like Google. I also take care of technical SEO, ensuring your website is fast, secure, and easy to navigate.
But what sets me apart is my commitment to your freedom. I understand that as a business owner, you value your independence and ability to make choices. That's why I offer flexible SEO packages, allowing you to choose the services that fit your specific needs and budget.
With my SEO services, you're not just gaining more visibility online; you're also gaining the freedom to grow and succeed in your own terms.
Here's why you need SEO services​
Without a doubt, your online business won't reach its full potential without leveraging certain digital strategies. That's where SEO services come in. SEO, or Search Engine Optimization, is a powerful tool that can significantly boost your online visibility, drive traffic to your website, and increase your sales.
In the vast digital landscape, it's easy to get lost in the crowd. SEO services can help you stand out by optimizing your website and content to rank higher on search engine results. This is important because most online users don't scroll past the first page of search results. With improved visibility, you'll attract more targeted traffic, leading to more conversions and ultimately, higher revenue.
Here are three reasons why you need my SEO services:
Driving Organic Traffic: SEO is the best way to attract organic traffic. Unlike paid ads, organic traffic is free and tends to be more targeted, meaning these visitors are more likely to convert.

Building Credibility: A high search engine ranking signals to users that your business is credible and trustworthy. This can greatly enhance your brand image and reputation.

Outranking Competitors: With the right SEO strategies, you can outrank your competitors on search engine results. This gives you a significant competitive advantage, as you'll be the first option users see when they search for products or services similar to yours.
Understanding the role of an SEO services provider​
As an expert in this field, it's my role to understand your business goals, identify the best strategies to achieve them, and implement those strategies to enhance your online presence and performance. I'm here to provide SEO services that empower you, freeing you from the confines of obscurity on the internet.
I analyze your website, scrutinize your competitors, and study your target market. This in-depth understanding allows me to tailor a unique and effective SEO strategy just for your business. I'm not just throwing darts in the dark; I'm crafting a roadmap to success based on solid data and insights.
I also focus on keyword optimization, a fundamental part of SEO. I identify the terms your potential customers use when they're searching for products or services like yours. By incorporating these keywords into your website content, I'm not only boosting your search engine rankings, but I'm also enhancing the relevance of your site for your visitors.
But SEO isn't just about keywords. It's also about creating high-quality content that engages and informs your audience. I'll help you craft compelling content that resonates with your audience and establishes your brand as an authority in your industry.
And finally, I monitor, measure, and adjust. SEO isn't a one-and-done strategy. It's an ongoing process that requires constant tweaking and fine-tuning. I'll keep a close eye on your SEO performance and make the necessary adjustments to ensure your online presence continues to grow and thrive.
Essential skills and expertise of an SEO services provider
Mastering the art of search engine optimization requires a diverse set of skills and expertise, and I've got them all. As an SEO services provider, I understand the crucial role I play in shaping your digital presence and driving your business growth. In this digital age, you need someone who not only understands the ins and outs of SEO but also knows how to adapt to the ever-changing algorithm updates and SEO trends.
Here are the few SEO Services I offer:
Keyword Research: I've mastered the art of digging deeper to find the right keywords that your target audience is using. It's not just about high search volume, it's about relevance and competition too.

Technical SEO: I ensure your website is technically sound, from fast load speed to mobile optimization. I've got the knack for identifying and fixing technical issues that are hampering your site's performance.

Link Building: I know how to build high-quality backlinks that can boost your site's authority and visibility. It's not just about quantity, it's about quality and relevance too.

On-Page SEO: I optimize your website's on-page SEO, improving its visibility to search engines. I'll enhance website load speed, keyword usage, and meta-tags. It's my expertise! 
WordPress Speed Optimization: I'm passionate about enhancing your website's speed with my WordPress optimization service. I'll develop your web and boost its SEO, making it super-fast and user-friendly. Trust me, you'll love my work!
Content Writing with AI: I'm skilled in web development and SEO, adept at integrating AI into content writing to enhance your site's performance.
Duplicate Content Audits: I'll streamline your website with my web development skills, while rooting out duplicate content through SEO audits, boosting your online presence.
Disavow File Creation & Monitoring: I'll masterfully craft your disavow file and monitor it regularly, ensuring optimal SEO performance for your web development needs. Trust me, you're in safe hands!
Local SEO: I specialize in web development and local SEO. With my expertise, I'll boost your site's visibility, making it climb Google rankings effortlessly. Let's soar together!
Google My Business Management: I manage your Google My Business, enhancing visibility with my expertise in Web Development and SEO. Let's boost your online presence together! 
Content Optimization: I'll optimize your website content to boost SEO rankings, ensuring your site gets noticed. Trust me, my web development skills won't disappoint.
Tools currently subscribed and using for my SEO Services:
Content AI Tools: Grammarly, SurferSEO, Neuronwriter, Zimmwriter, Quillbot, OpenAI, GPT-4
SEO Tools: Ubersuggest, Ahrefs, ScreamingFrog

I don't offer cookie-cutter solutions. I provide customized SEO services tailored to your specific needs and goals. I believe in the freedom of online presence and my mission is to help you achieve it. I'm not just your SEO services provider, I'm your partner in achieving digital success. Together, we'll make your site not just visible, but irresistible to your target audience and search engines alike.
Key responsibilities of an SEO services provider
In my role, I'm tasked with several key responsibilities that contribute significantly to enhancing your online visibility and driving more organic traffic to your site. I'm your navigator on the path to online freedom, guiding you through the complex landscape of SEO, using my expertise to harness the power of keywords and optimize your content for search engines.
I start by performing a comprehensive SEO audit of your site. This isn't some superficial once-over, but a deep dive into your site's architecture, content, and backlink profile. I'm looking for any weak spots that could be holding you back from achieving the online freedom you desire.
Next, I focus on keyword research. I don't just pick keywords out of a hat. I carefully select them based on their relevance to your business, their search volume, and the level of competition they face. I aim to find those high-value, low-competition keywords that can really push your site up the SERPs.
Once I've identified the right keywords, I integrate them seamlessly into your content, optimizing it for both users and search engines. This isn't about stuffing your content with keywords. It's about creating engaging, informative content that naturally incorporates the keywords and appeals to your audience.
Furthermore, I monitor your site's performance regularly, tweaking the SEO strategy as needed based on the results. My ultimate goal is to drive more organic traffic to your site, increase your online visibility, and help you achieve the online freedom you desire. Remember, I'm not just an SEO services provider; I'm your partner in your journey to online success.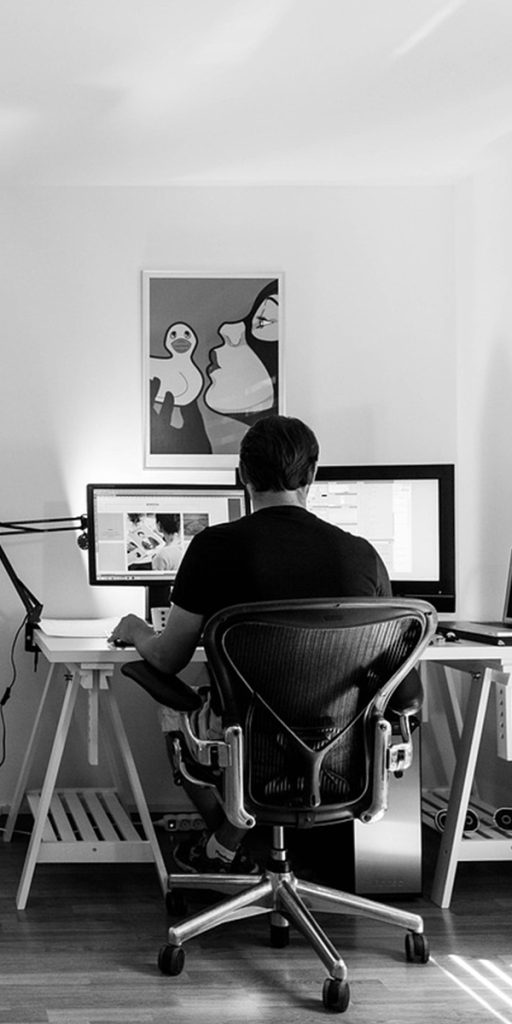 Searching for a trustworthy freelance SEO expert with a history of 5-star Google reviews?
benjam cabuyao
March 14, 2023
I recently worked with Aljun for my WordPress web development needs, and I couldn't be happier with the results. Aljun is an expert in his field and was able to create a beautiful and user-friendly website that perfectly represents my business. He was responsive, professional, and a pleasure to work with throughout the entire process. I highly recommend Aljun to anyone in need of WordPress web development services.
Ron Santiago
March 5, 2023
Aljun is an expert in Technical SEO and WordPress web development!!! I recently worked with him on optimizing my website for search engines and was blown away by his knowledge and professionalism.... Aljun was able to identify and fix all of my technical SEO issues, which resulted in a significant improvement in my search engine rankings. He also gave me valuable insights and recommendations on improving my website's performance. I highly recommend Aljun to anyone in need of Technical SEO or WordPress web development services. Thanks, Aljun!!!!!
Sophia Christy Jacob
February 2, 2023
I put my project out to 5 different agency to see who was good and who wasn't, and Aljun was the BEST web and seo guy!!!!
alfred yude
January 26, 2023
Aljun is very conscientious and skilled. He produced more complex and beautiful website work than I expected, all his developed websites were appropriate to a business context and he is responsible and a delight to work with. You're lucky if you can work with him.
RODNEY BOCARIO
January 26, 2023
Absolutely the best! He started working on our project right away and communicated with me every step of the way, giving updates as he started each phase. Did excellent work and has a nice, friendly personality. Will hire again!