I'll Develop & Optimize an SEO-Friendly Website.
Elevate Your Online Presence with my Top-notch Web Development & SEO Services.
No Magic. No Glitz. No Bullsh!t.
Seeking to Resolve Your Website's Technical SEO Issues or Require a New Website? Turn to the Best Web Developer and Technical SEO Expert
As your go-to freelance web developer, I'm committed to helping you design and develop a WordPress website that is not just visually appealing but also user-friendly and SEO-optimized. My vast experience in the field allows me to understand your needs better and deliver innovative solutions that match your specifications. Whether it's a simple blog or a complex e-commerce site, I can help craft a platform that drives traffic and converts visitors into customers. Rely on me to make your online presence effective and efficient.
As a seasoned freelance web developer and technical SEO specialist, I'm here to help you understand and improve your website's performance with my Website Technical SEO Audit service. I'll meticulously review your site, checking for any potential issues and areas of improvement, from loading speeds to mobile compatibility, and everything in between. My core values of expertise, thoroughness, and transparency guide me in providing you with a clear, comprehensive report that breaks down complex tech jargon into understandable terms. So, you'll not only know what needs fixing, but also understand why it matters for your business.
As a freelance web developer and technical SEO, I can help you with website speed optimization. It's crucial for your business because it affects not only your site's ranking in Google, but also the user experience. When your website loads faster, it significantly reduces the risk of people leaving it prematurely. In essence, I'll ensure that the elements on your site are as optimized as possible, without compromising on functionality and design. Leveraging my skills in technical SEO and web development, I'll make sure your website runs smoothly and efficiently. Remember, a fast-loading website isn't just nice to have, it's a must in today's digital world.
As a seasoned web developer with specialized skills in technical SEO, I'm confident that I can revolutionize your content writing process through AI. My innovative, efficient, and adaptive approach allows me to create AI-powered solutions that streamline content creation, optimize SEO strategies, and enhance your online visibility. With my assistance, you'll be provided with high-quality, engaging, and SEO-friendly content that not only attracts but also retains your target audience. I'll ensure that the AI-written content is customized to your specific needs and preferences, saving you time and resources while maximizing your digital impact.
As a seasoned web developer and technical SEO specialist, I'm here to help you enhance your website's visibility and engagement with my service 'Create Custom JSON-LD Schema Markup'. By leveraging my expertise, I can provide unique JSON-LD schemas that improve your site's communication with search engines. This means more accurate categorization and better search result rankings for your business. I pride myself on being innovative, reliable, and extraordinarily detail-oriented, ensuring that the job is done right the first time, every time.
As a seasoned web developer and technical SEO specialist, I'm committed to helping your business thrive online through local SEO. Being locally discovered is essential for any business, especially small and medium enterprises. Through my services, I'll optimize your website and online presence to boost your visibility in local search results. This means when potential customers in your area search for services or products you offer, your business will be one of the first they'll see. My strategic and innovative approach ensures reliable results, making your business more accessible and appealing to your local audience.
As an experienced Web Developer and Technical SEO Consultant, I'm committed to helping you optimize your website for search engines. I understand the intricacies of SEO and how it can drastically improve your online visibility. With my innovative, efficient, and reliable approach, I'll analyze your site's technical aspects, identify areas that need improvement, and implement strategies that comply with the latest SEO standards. I'll help you build a website that's not only user-friendly but also search engine friendly, enhancing your chances of ranking high in search results.
I understand the importance of online visibility for your business. As a freelance web developer and SEO specialist based in the Philippines, I'm offering Google My Business services to help you effectively reach and engage with your local customers. I'm dedicated to leveraging my expertise and innovative solutions to ensure your business stands out online. I'll manage your business profile, optimize your listing for SEO, and ensure it's updated with the latest information. You can rely on me to help your business grow and succeed in the digital world.
As a seasoned freelance web developer and technical SEO specialist, I'm perfectly positioned to help you build your private blog network. With my innovative and reliable services, I can create a discreet PBN that aligns with your business objectives. I'll work closely with you to understand your goals and then utilize my expertise to design a blog network that effectively boosts your website's SEO ranking. Leveraging a PBN can significantly improve your online visibility, and I'm committed to making that happen for you.
Reliable Freelance Web Developer & Technical SEO with 5-star Google Reviews
benjam cabuyao
March 14, 2023
I recently worked with Aljun for my WordPress web development needs, and I couldn't be happier with the results. Aljun is an expert in his field and was able to create a beautiful and user-friendly website that perfectly represents my business. He was responsive, professional, and a pleasure to work with throughout the entire process. I highly recommend Aljun to anyone in need of WordPress web development services.
Ron Santiago
March 5, 2023
Aljun is an expert in Technical SEO and WordPress web development!!! I recently worked with him on optimizing my website for search engines and was blown away by his knowledge and professionalism.... Aljun was able to identify and fix all of my technical SEO issues, which resulted in a significant improvement in my search engine rankings. He also gave me valuable insights and recommendations on improving my website's performance. I highly recommend Aljun to anyone in need of Technical SEO or WordPress web development services. Thanks, Aljun!!!!!
Sophia Christy Jacob
February 2, 2023
I put my project out to 5 different agency to see who was good and who wasn't, and Aljun was the BEST web and seo guy!!!!
alfred yude
January 26, 2023
Aljun is very conscientious and skilled. He produced more complex and beautiful website work than I expected, all his developed websites were appropriate to a business context and he is responsible and a delight to work with. You're lucky if you can work with him.
RODNEY BOCARIO
January 26, 2023
Absolutely the best! He started working on our project right away and communicated with me every step of the way, giving updates as he started each phase. Did excellent work and has a nice, friendly personality. Will hire again!
Aljun Majo: The Reliable Web Developer & Technical SEO Expert in the Philippines
SEO and AI Tools Available
I'm Aljun Majo, a seasoned freelance web developer and technical SEO expert. With over a decade of experience under my belt, I've been delivering top-notch digital solutions to clients across the globe. Specializing in creating powerful and effective websites that not only look good but also perform well on search engine rankings is what I do best.
What sets me apart from other web developers? Here are three reasons:
Reliability: I pride myself on being dependable. When you work with me, you're guaranteed timely delivery without compromising quality.
Expertise: My vast experience has equipped me with the know-how to tackle any web development or SEO challenge head-on.
Customer Satisfaction: Your satisfaction is my priority. I strive to exceed expectations by providing exceptional customer service and after-sales support.
So if you're searching for a reliable partner who can help boost your online presence through superior website design and effective SEO strategies, you've landed on the right page!
Looking for plans and pricing? Get a preview of my SEO services
Basic SEO Plan offers fundamental optimization strategies for website visibility.
The Standard SEO Plan offers comprehensive, strategic, and effective search engine optimization solutions.
Premium SEO plan offers consistent monitoring, high-quality backlinks, tailored AI-Generated content, advanced strategies, GMB Optimization for enhanced website performance, & increased web traffic.
Included Basic and Standard Plan
As your freelance web developer, I'll provide innovative and efficient website development services that you can depend on. My expertise in technical SEO ensures your website will not only look great but perform optimally as well. Whether you're looking to start from scratch or revamp an existing site, I'm here to help. I understand the unique needs of your business and I'm committed to delivering a website that helps you reach your goals. Let's work together to build a digital presence that truly represents your brand and connects with your audience.
Website Technical SEO Audit
If you're in need of a technical SEO audit, there's no better choice than Aljun Majo as your Web Dev and technical SEO. With over a decade of experience and a proven track record of success, I've established myself as a top-rated freelance web developer in the Philippines. I'm not just reliable and trustworthy, but I also prioritize top-notch customer service to ensure your satisfaction every step of the way. My core values are expertise, efficiency, and innovation – which means I'm always on the cutting edge with my techniques and strategies. Choose me for your technical SEO audit needs; you won't regret it!
If you want the best in Technical SEO Audits, you can't go wrong with my SEO Services. With over a decade of experience and 5-star Google reviews, I'm an expert in my field. Trust me, I'm thorough, innovative, and offer top-notch customer service. Choose me, you won't regret it.
At Aljun Majo's SEO Services, I'm dedicated to boosting your online presence. My Duplicate Content Audits are vital for this. I understand duplicate content's impact on rankings and offer a trustworthy, analytical, and innovative approach. I'll identify and resolve these issues, providing effective solutions. You can trust me for top-notch SEO services in the Philippines.
At Aljun Majo's SEO Services, I'm committed to delivering top-notch SEO solutions with a specific focus on optimizing website speed. I understand the importance of a fast-loading site in today's digital age. I'll efficiently reduce load times, enhancing user experience and elevating your search engine rankings. Count on me to ensure your website performs optimally, outpacing competitors and ensuring customer satisfaction.
At Aljun Majo's SEO Services, I'm an expert in Disavow file creation and monitoring. I understand its crucial role in your website's SEO performance. With my innovative and reliable methods, I efficiently handle Disavow files, ensuring correct submission to Google. Trust me to safeguard your site from harmful backlinks, preserving your SEO strategy's success while you focus on other business aspects.
I'm committed to providing innovative and reliable WordPress Schema Markup services. By leveraging my expertise, I can efficiently create custom Schema Markups that can significantly improve your website's SEO performance. This means your website will be more visible to search engines and your potential customers. I understand the technicalities involved and I'm here to simplify the process for you, making your website work harder for you. My services are designed to provide value and results, ensuring your satisfaction is always at the forefront.
As a seasoned Freelance Web Developer and Technical SEO, I'm committed to providing innovative and efficient solutions for your business. My expertise extends to freelance content writing using AI, which can significantly enhance your online presence. Leveraging AI technology, I can create high-quality, SEO-optimized content that resonates with your target audience and boosts your website's visibility. This versatile service not only frees up your time but also ensures your content is always fresh and engaging. So, no matter what your content needs are, trust me to deliver results that exceed expectations.
Boosting Your Website's Visibility: An SEO Perspective
Boosting Your Website's Visibility: An SEO Perspective
As an online content creator, I've always believed that a website is like a shop. It doesn't matter how good the products are if no one knows it exists. That's where Search Engine Optimization (SEO) comes in, acting as your neon sign on the internet highway.
Let me paint you a picture of what a well-optimized site can do for you. Imagine your website glowing brightly amidst a sea of competition, attracting potential customers like moths to a flame. A good SEO strategy doesn't just improve visibility; it ensures that you're visible to the right people—those who are genuinely interested in what you've got to offer.
Here are three key strategies I've found particularly effective:
Keyword Research: This is all about understanding the language of your target audience. What words and phrases are they typing into search engines? By incorporating these keywords into your site content, you're speaking their language and boosting your chances of being seen.
Technical SEO: This is about making sure search engines can easily read and understand your site. It involves optimizing meta tags, creating an XML sitemap, and ensuring your site loads quickly.
Quality Content Creation: Last but certainly not least, quality content is king in the world of SEO. Engaging, valuable content keeps visitors on your site longer and improves its standing with search engines.
Incorporating these strategies isn't just about increasing traffic—it's about connecting with people who need exactly what you have to offer. Because at the end of the day, that's what great SEO does: it helps businesses connect with those who need them most by improving website visibility.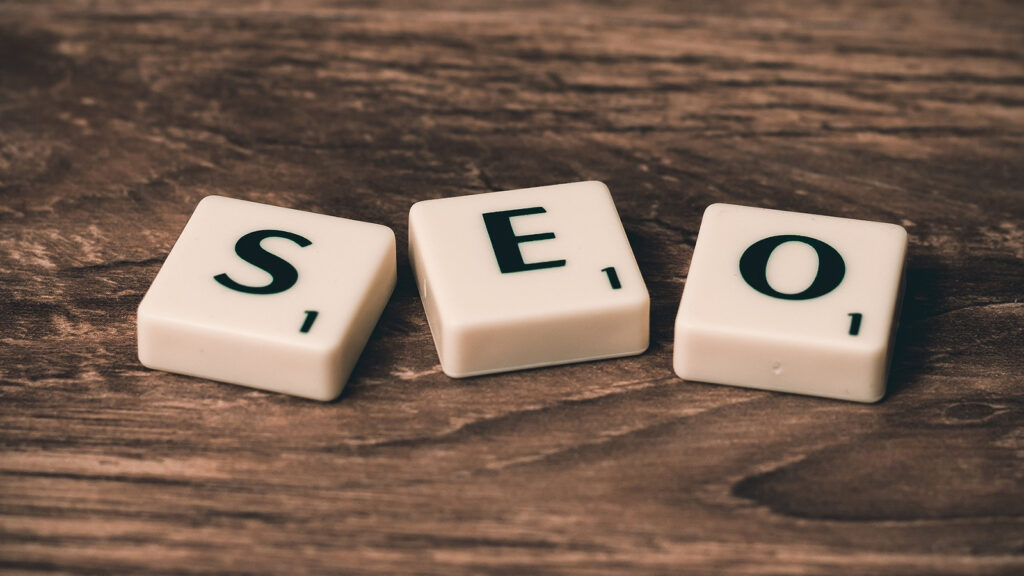 Why is 'Technical SEO' an Unmissable Component for Your Website's Success?
Understanding the value of 'Technical SEO' isn't just about knowing how to optimize your site. It's also about understanding how search engines work and how they interact with your website.
As a freelance web developer, I've had countless experiences where I've seen first-hand the immense impact of effective technical SEO on a website's visibility and ranking. Without it, even the most aesthetically pleasing and user-friendly website can get lost in the ocean of internet content, unseen by potential customers.
Underestimating the importance of Technical SEO is like building a beautiful store in the middle of nowhere; no matter how great your products or services are, if no one can find you, it's all for naught. So let me ask you this: Are you willing to risk being invisible in this vast digital universe? Or would you rather ensure that every single piece of content on your site gets indexed correctly, bringing potential clients right to your doorstep? The choice seems clear.
Here are three key aspects that Technical SEO covers:
Ensuring that search engines can easily crawl and index all relevant pages on your site.
Optimizing site speed for better user experience.
Making sure that your website is mobile-friendly because more than 50% of global web traffic comes from mobile devices.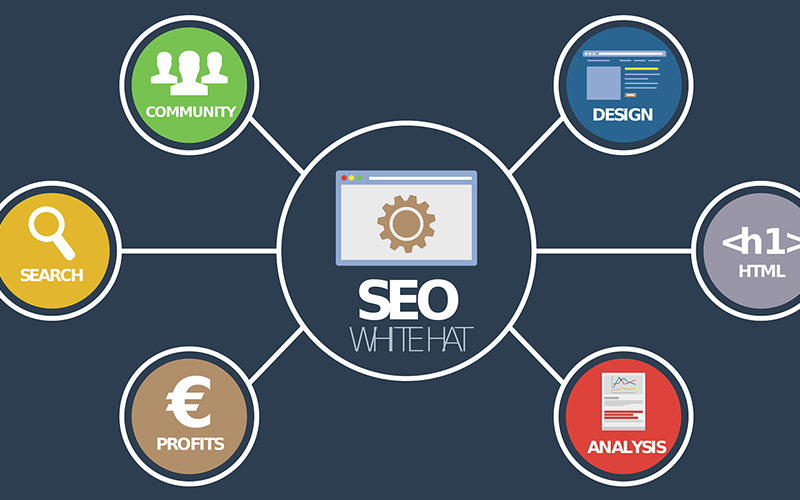 Unleashing the Power of SEO Optimization with AI in Content Writing
As a seasoned web developer and technical SEO expert, I can't stress enough the importance of high-quality content. But have you ever considered what artificial intelligence (AI) can bring to your content writing?
In today's digital era, AI has drastically transformed how we write and manage content. It's not just about automating mundane tasks anymore. AI-powered tools are now capable of crafting well-structured, informative, and engaging content that resonates with your target audience. These intelligent machines use complex algorithms to analyze your audience's behavior and preferences, enabling them to create tailored pieces that hit right at their pain points. Isn't it incredible how technology has evolved?
Moreover, using AI in content writing doesn't mean losing the human touch in your narratives. On the contrary, it helps enhance creativity by providing fresh ideas and insights you may not have thought of. With these cutting-edge tools at our disposal, we can focus more on strategizing and innovating rather than getting bogged down with routine tasks. After all, who wouldn't want their creative juices flowing freely without being hindered by tedious work?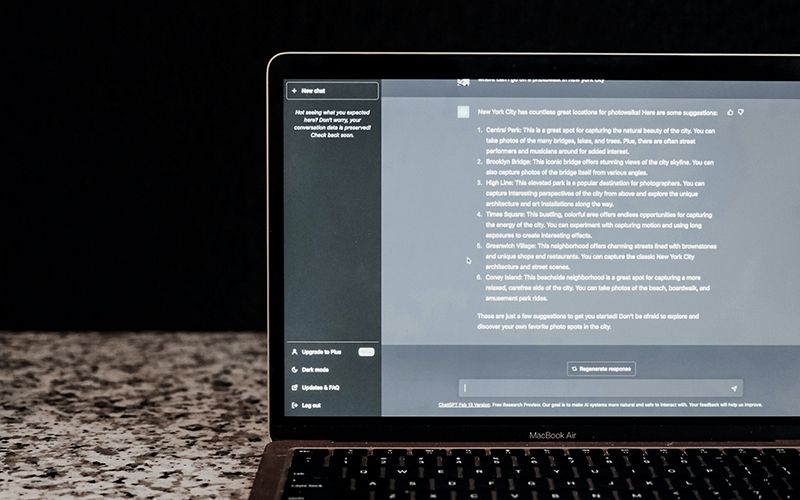 Unlocking Success with Strategic On-Page SEO
There's no denying it – On-Page SEO is the backbone of any successful online presence. It's not just about getting your website found; it's about ensuring that when people do find you, they get exactly what they're looking for.
I've spent over a decade honing my skills in this field, and I can tell you that there's nothing quite as satisfying as seeing a client's site rise through the ranks. With diligent attention to detail, I ensure that every element of your web pages – from titles and meta descriptions to images and keywords – is optimized for search engines. But it doesn't stop at just being discoverable; my ultimate goal is to make sure your content resonates with visitors and encourages them to take action.
On-Page SEO isn't a one-and-done deal either. It requires constant monitoring and tweaking as algorithms change and competitive landscapes shift. That's where I come in: keeping abreast of these changes so that your website stays ahead of the curve. So if you're aiming for a robust online presence that drives results, let me put my expertise to work for you!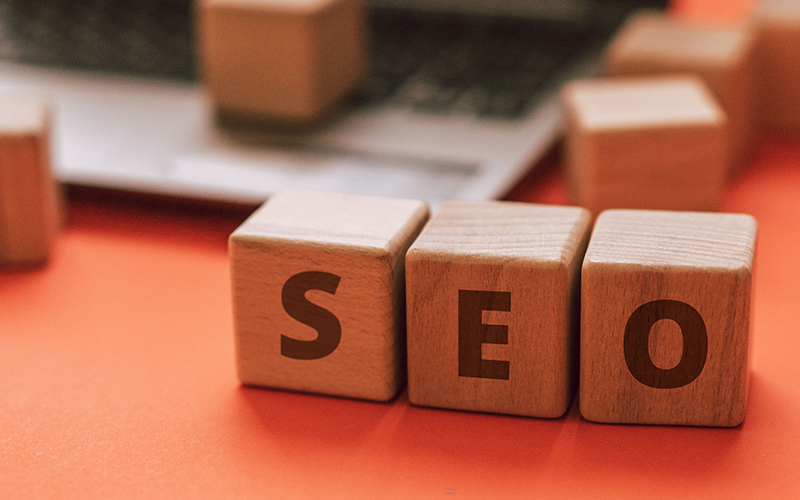 SEO Off-Page Optimization Techniques
Off-page optimization is a crucial part of any successful SEO strategy. It involves link building and social media engagement that help your website rank higher in search engine results pages (SERPs).
Link building is one of the most important off-page optimization techniques, as it helps you gain high-quality backlinks from other websites. This shows search engines that your website is trustworthy and relevant and can significantly boost your ranking. Additionally, actively engaging with users on social media platforms like Twitter, Instagram, and Facebook can also help drive more organic traffic to your site.
Creating content for guest blogging on other websites is another great way to build links back to your website. Writing content for established publications will not only help you gain credibility and visibility online — it can also benefit you by helping you connect with new audiences who may be interested in what you have to offer.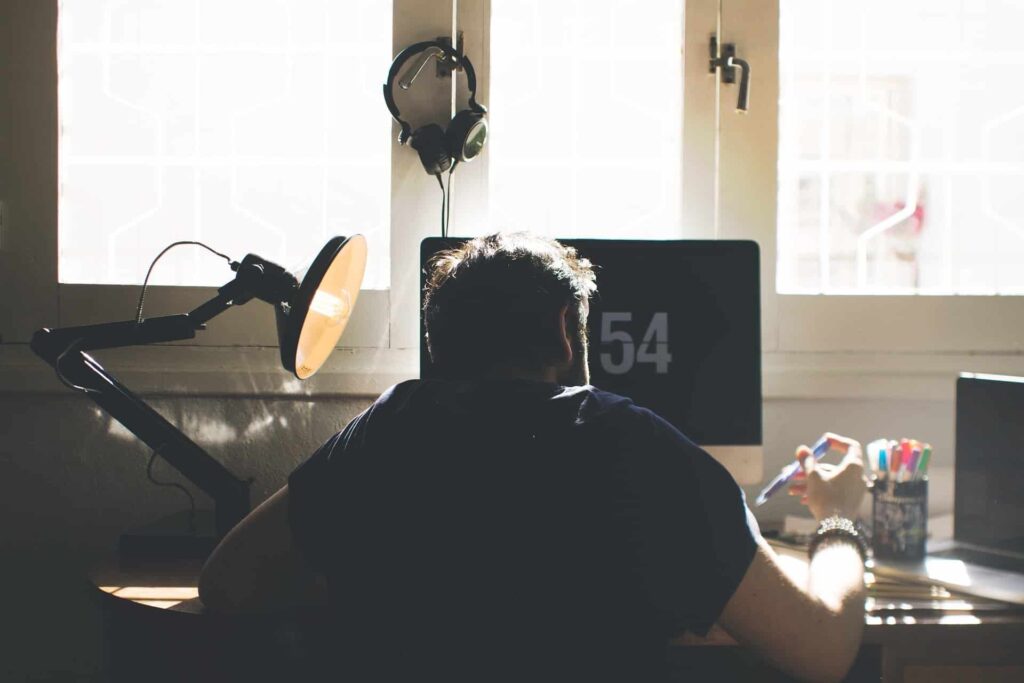 The Crucial Role of Link Building in Modern SEO
As a seasoned web developer and Technical SEO, I can't overstate the importance of link building. It's not just a buzzword – it's a fundamental part of any successful digital marketing strategy. When done right, link building can help your website gain authority, improve its ranking on search engines, and ultimately drive more traffic to your site.
I've seen firsthand how efficient link building strategies have turned underperforming websites into high-ranking ones. It's all about quality over quantity – one good link from a reputable source is far more beneficial than numerous low-quality links. But remember: effective link building isn't an overnight process – you need patience and persistence to see tangible results. Trust me; it's worth the effort!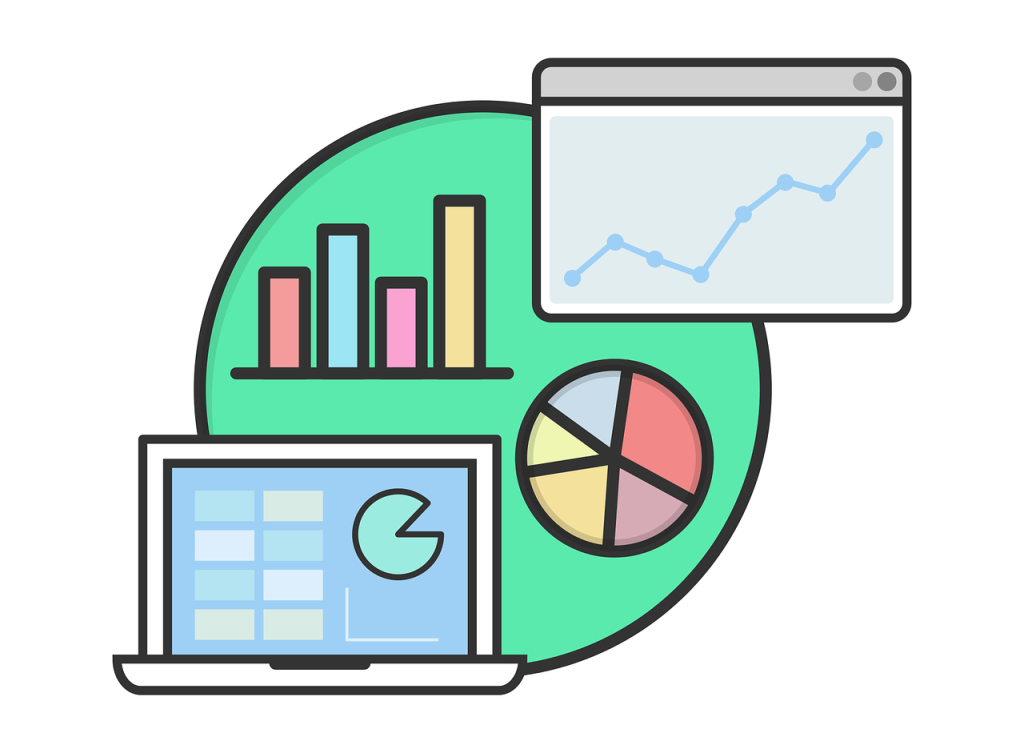 Understanding the Power of Private Blog Network
As a seasoned web developer, I can't stress enough the importance of a well-structured Private Blog Network (PBN). It's not just some technical jargon thrown around in SEO discussions; it's an influential tool that can significantly boost your website's visibility and performance.
For those unfamiliar with the concept, a PBN is essentially a network of websites used to build links to your main website for higher search engine rankings. But this isn't just about linking; it's about creating high-quality content across multiple platforms that drive traffic back to your site. It's like having multiple doors leading customers right into your virtual store.
Let me break down for you why PBNs are crucial:
Boost Website Ranking: With proper link building from various high-authority sites within the network, your site's ranking on Search Engine Result Pages (SERPs) can substantially improve.
Control Over Backlinks: As you own all the websites in the network, you have complete control over backlinks, giving you an upper hand in strategizing for effective SEO.
Faster Results: Compared to natural link building which takes time, implementing PBNs can give faster results as you're in control of publishing and linking content.
Targeted Traffic Generation: A well-structured PBN allows targeted traffic generation by providing relevant content across different websites that lead back to yours.
Remember though: while powerful, using PBNs requires careful planning and strategic implementation or else risk penalties from search engines. So if you're looking at leveraging PBNs effectively without falling foul of any rules – I'm here to help!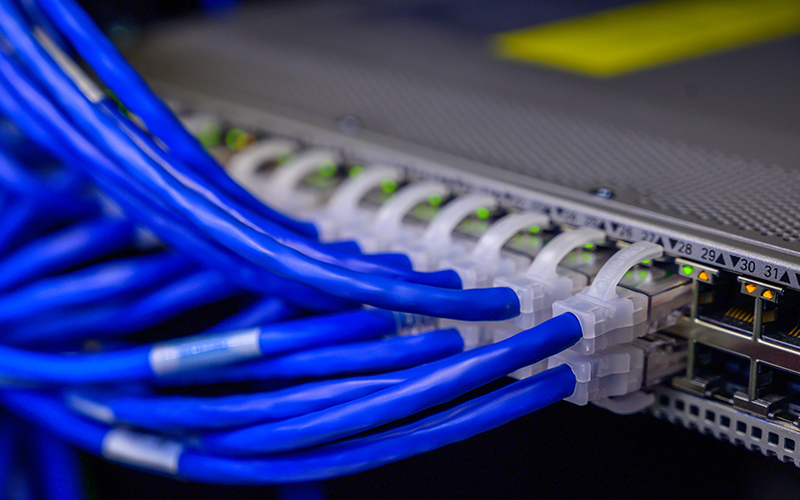 Maintaining Website Functionality in the Realm of Hosting Server Management
In my experience, maintaining website functionality is an art that requires meticulous attention and a keen understanding of hosting server management. Like a well-oiled machine, every cog and gear – from web apps to databases – needs to be in sync for the overall system to operate seamlessly. It's an orchestra where I must conduct each musician (component) with precision; any discordance can lead to disastrous performance.
Imagine walking into an art gallery, expecting a serene environment adorned with stunning masterpieces but instead finding chaos due to poor lighting or ill-placed paintings. Similarly, when users visit your website, they anticipate smooth navigation, speedy load times, and reliable access. If these expectations aren't met because of poor server management or subpar functionality maintenance, those potential clients will swiftly exit, leaving behind only the bitter taste of disappointment.
As part of my routine check-ups on your site's health within the complex ecosystem of hosting server management:
I ensure that all software components are up-to-date with their latest versions.
I regularly monitor server loads and traffic patterns for optimal performance.
I run frequent backups to safeguard against data loss mishaps.
I perform regular security audits to ward off potential threats.
Lastly but importantly, I fine-tune elements like CSS loading times and JavaScript efficiency for maximum user experience.
Like a gardener pruning plants for better growth or a painter adding subtle strokes for enhancing beauty – my role involves constant tweaks and adjustments. Through meticulous monitoring and maintenance practices within the realm of hosting server management – I ensure that your digital masterpiece never loses its allure!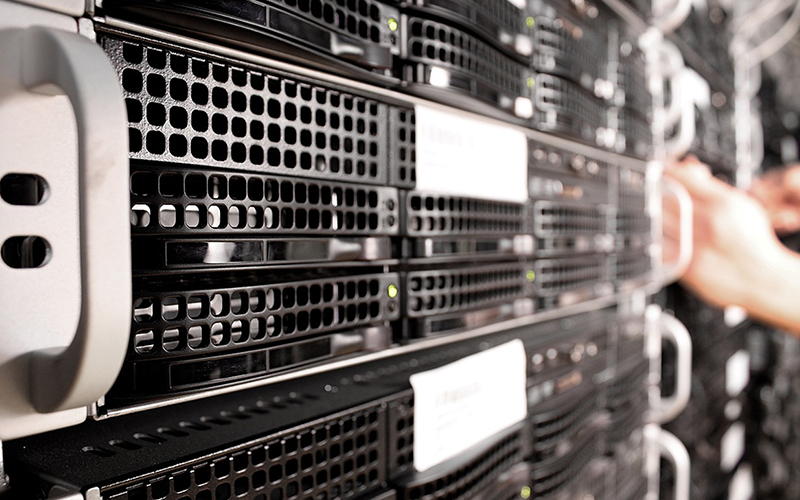 Boosting Your Website's Performance Through Page Speed Optimization
Imagine stepping into a sleek, well-oiled machine. That's how it feels when you visit a website that loads quickly and runs smoothly. It's like walking through an open door instead of trying to squeeze through one that's almost shut. As the owner of such a site, I can tell you firsthand about the benefits of page speed optimization.
It all starts with reducing file sizes – images, scripts, CSS files – every byte counts. Less data means quicker load times. Imagine looking at a painting; it's much easier to appreciate its beauty if you're not squinting at it from across a room full of people. Similarly, getting rid of unnecessary clutter helps your website shine in its true colors without making visitors wait.
Another aspect is enabling browser caching – think of it as giving your visitors a map so they don't need directions every single time they come by. This significantly reduces load time for repeat visitors because their browsers would remember parts of your web pages and wouldn't need to reload everything again from scratch each time they visit.
But perhaps my favorite part is minifying JavaScript and CSS files – it's like going on an editing spree on a first draft novel and transforming it into a polished final product ready for publishing. By removing all unnecessary characters (like spaces or comments), we're able to reduce file size and thus improve page load speed immensely.
All these measures together make up the magic potion called 'Page Speed Optimization'. It has turned my website from just another face in the crowd into an online maestro that dances gracefully to the tune of user satisfaction!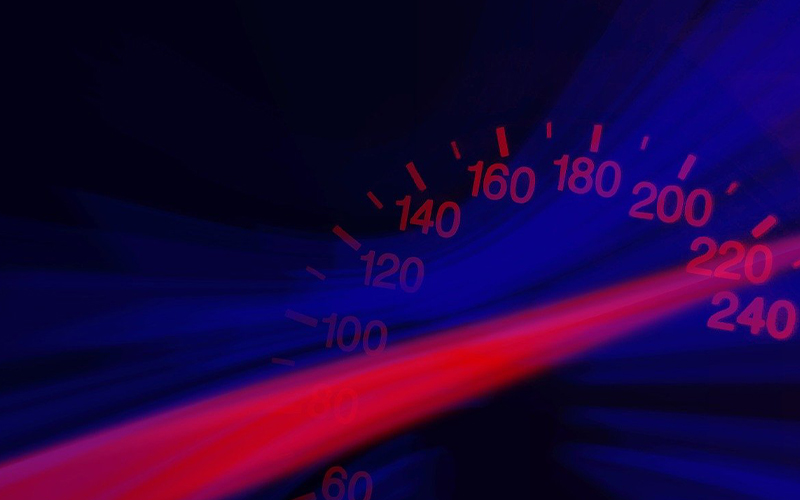 Let's talk about your website
Web development and SEO services can be a great investment for businesses looking to increase their online presence. The cost of these services depends on the size and complexity of the project, but you can expect to pay anywhere from several hundred to several thousand dollars. It usually takes a few months to start seeing the results of SEO efforts, so be patient. Optimizing your website for local searches is also essential if you want to reach more customers in your area. When measuring success in SEO services, look at things like website traffic, leads generated, and brand visibility as indicators of progress. Finally, make sure to use the best professional web development tools and technologies available when creating your website, as this will help ensure that it is optimized for search engine rankings.
Overall, investing in web development and SEO services can boost your business's online presence and improve its search engine rankings. If done properly with the right tools and techniques, it can help bring more customers to your site, generate leads, and increase overall visibility. So don't hesitate – to invest in developing an effective website with quality SEO services today!

FAQ about Freelance Web Developer & SEO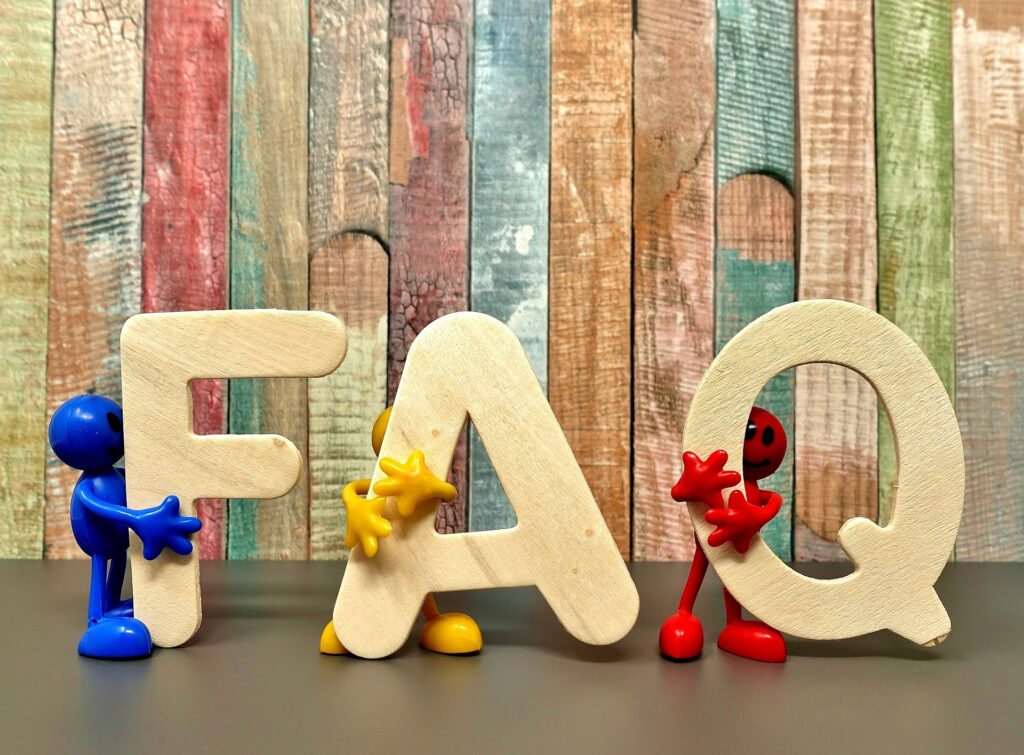 Slide 1
I put my project out to 5 different agency to see who was good and who wasn't, and Aljun was the BEST web and seo guy!!!!
Slide 1
Aljun is super nice guy. I never had a problem getting in touch with him."

Brian
Upwork Client Testimonials
Slide 1
Hi Aljun, Thanks for the good work on this project. Looking forward to having you help out again soon on our web development project.

Mike
Upwork Client Testimonials
Slide 1
Absolutely the best! He started working on our project right away and communicated with me every step of the way, giving updates as he started each phase. Did excellent work and has a nice, friendly personality. Will hire again!
Latest Web Development & SEO Insights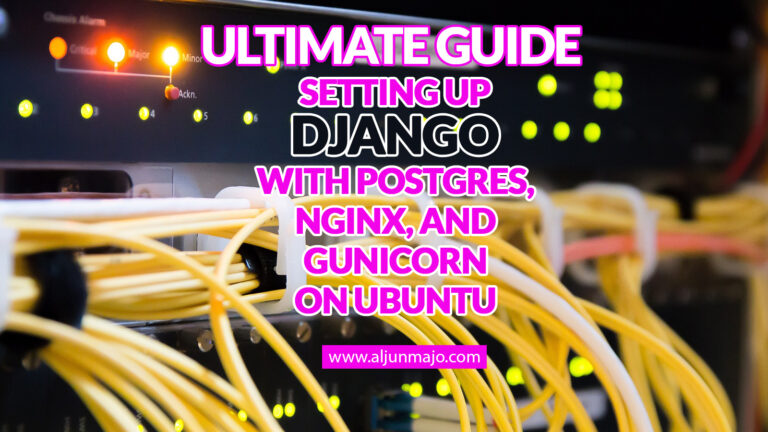 This comprehensive tutorial will walk you through setting up a Django project with Postgres, NGINX, and Gunicorn on Ubuntu 22.04. From installing the necessary software packages and dependencies to configuring the server and deploying your project, this guide will cover…
Read More

Ultimate Guide: Setting Up Django with Postgres, NGINX, and Gunicorn on Ubuntu 22.04