Google My Business Services
Did you know 64% of consumers use Google My Business to find contact details for local businesses? I'm here to help you navigate the world of Google My Business Services. Whether you're a seasoned pro or a beginner, I've got the tips and tricks to put your business on the map. Let's cut through the jargon and get you the freedom of visibility your business deserves. Ready? Click the button below!
Reach out to me for optimizing your Google My Business
Understanding Google My Business
To fully appreciate the power of Google My Business, we first need to understand what it is. Simply put, Google My Business is a free tool that allows businesses to manage their online presence across Google, including Search and Maps. Recognizing its importance is essential, as it can significantly boost your business's visibility and customer interaction.
What is Google My Business?
I've gained the understanding that Google My Business is a free tool created by Google that allows business owners to manage how their business appears on Google Search and Maps. It's packed with features that are essential for optimizing Google My Business, providing numerous benefits. These features help enhance visibility, interact with customers, and monitor performance. However, it's not always a walk in the park, and there can be challenges. That's where choosing a management service comes in. A proficient management service helps in overcoming these challenges, ensuring your business gets the most out of this tool. From my analysis, it's clear that Google My Business is the key to unlocking the freedom desired by many entrepreneurs.
Importance of Google My Business for Your Business
Let's explore the crucial role of Google My Business in your business growth and visibility. It's a game-changer, taking your digital presence to new heights. The importance of customer reviews can't be overstated; they build trust, boost your image, and aid in optimizing GMB categories. They're a goldmine of insights. Also, by utilizing Google Posts effectively, you can engage with your audience, showcase your offerings, and keep them updated. Beware of the pitfalls of handling duplicate listings, as these can confuse potential customers and damage your SEO. Lastly, don't overlook the power of tracking GMB analytics. These insights allow you to refine your strategies, ensuring your business thrives.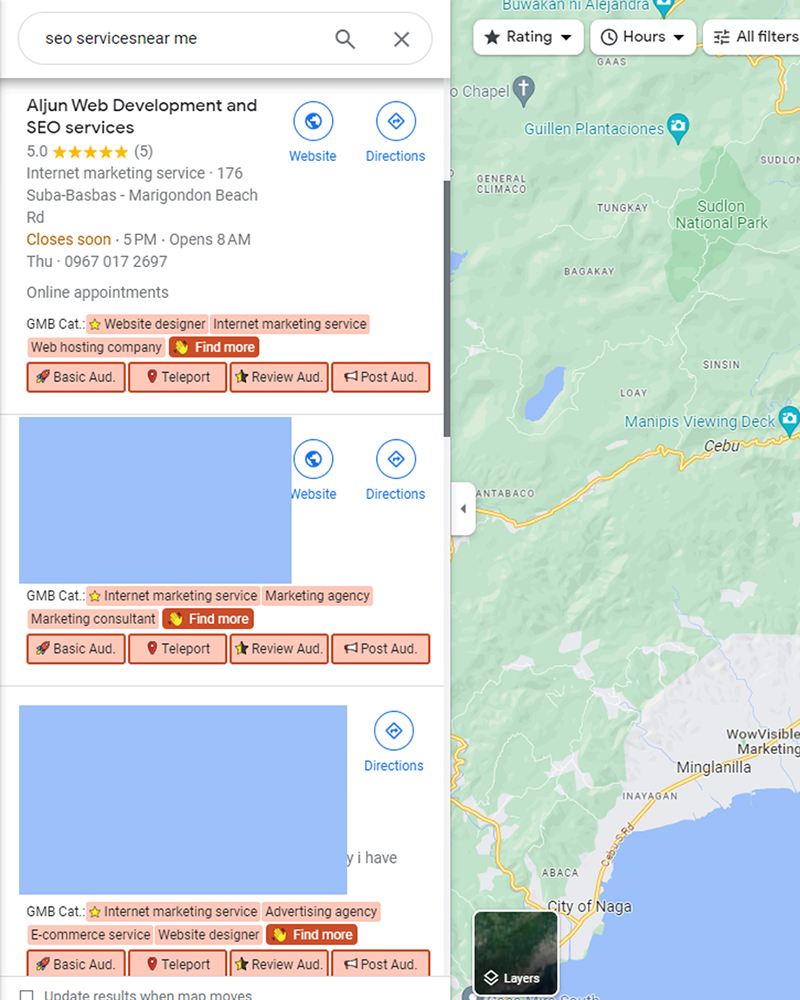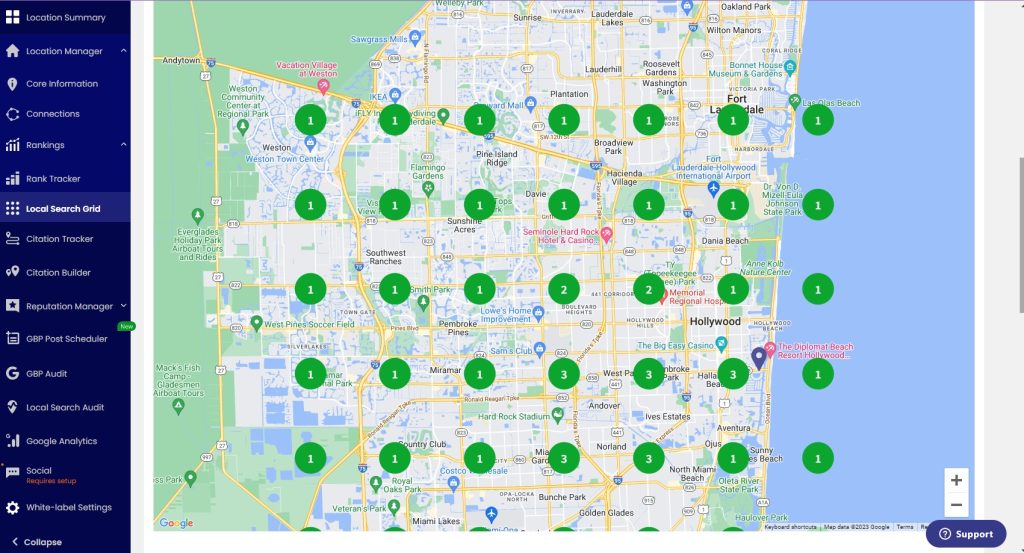 Basics of Google My Business Services
As we move forward, let's tackle the basics of Google My Business Services. Essentially, this service is a tool that helps businesses manage and optimize their online presence across Google, including Search and Maps. By guiding you through the process of listing your business, setting the right keywords, and responding to customer reviews, it's a key component in boosting your SEO and connecting with customers.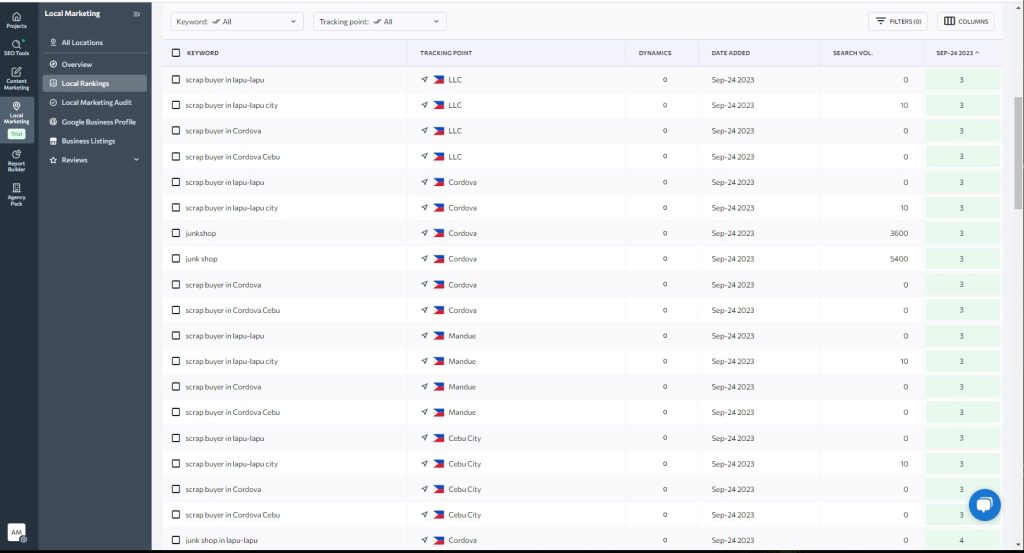 What is Google My Business Service?
Let's dive into the basics of Google My Business Service, which is a powerhouse for enhancing your business's presence on Google and Google Maps. This service encompasses many Google My Business Services benefits, such as local SEO improvement, and business reputation enhancement, and allows for seamless customer interaction. It offers real-time updates about your business, so your customers always have the most current information. This service is a valuable tool for businesses, allowing for a dynamic online presence. It's an effective way of managing your business's online reputation, ensuring that your business is presented in the best possible light. It offers a level of freedom and control over your business's online presence that many other services simply cannot match.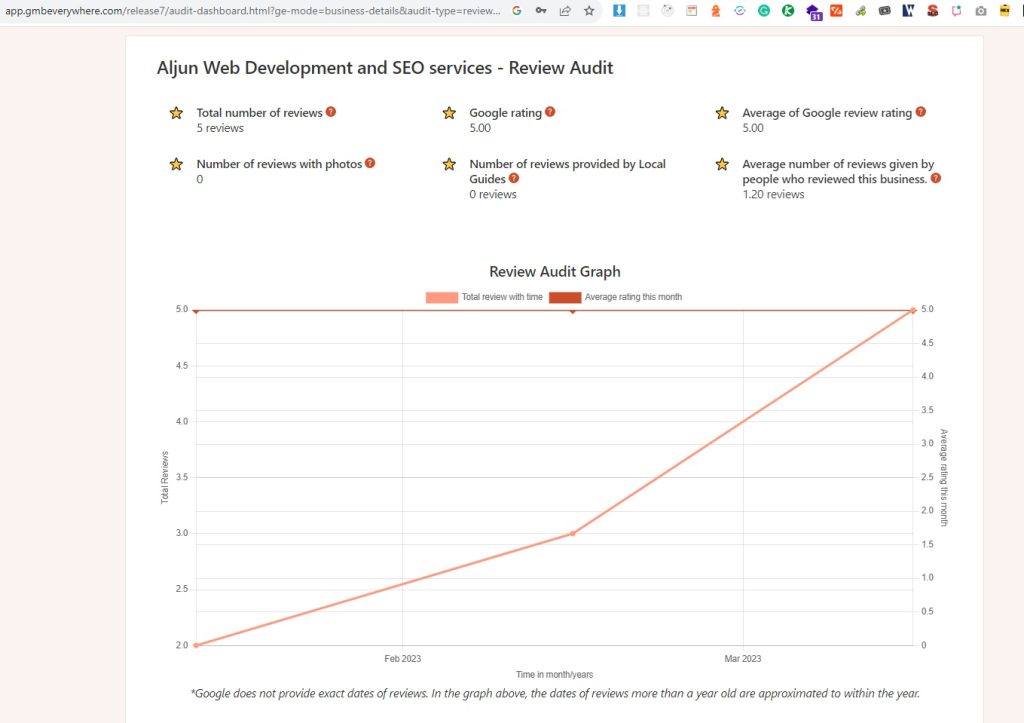 How Google My Business Services work?
I'm going to break down the basics of how Google My Business Services work, and it all begins with optimizing your business profile for maximum visibility. This service improves engagement, increases online visibility, manages customer reviews, and tracks performance metrics. Here are the key tasks involved:
Benefits of Google My Business Services
Let's discuss the advantages of using my Google My Business Services. First, they can play a pivotal role in boosting your local SEO, thereby increasing your online visibility. Not only do they enhance customer interaction with real-time updates, but they also help in building and maintaining a strong business reputation.
In the realm of local SEO, the benefits of using my Google My Business Services are substantial, as they boost your online visibility and customer engagement. By utilizing my services, you'll see an increase in leads and a more effective local marketing strategy.
My services offer:
Improved Search Engine Optimization: I apply proven SEO strategies to maximize your online visibility.
Customer Engagement: I create engaging content that fosters interaction and increases leads.
Local Marketing Strategy: I help you tailor your marketing approach to your local audience, boosting your brand's presence and reputation.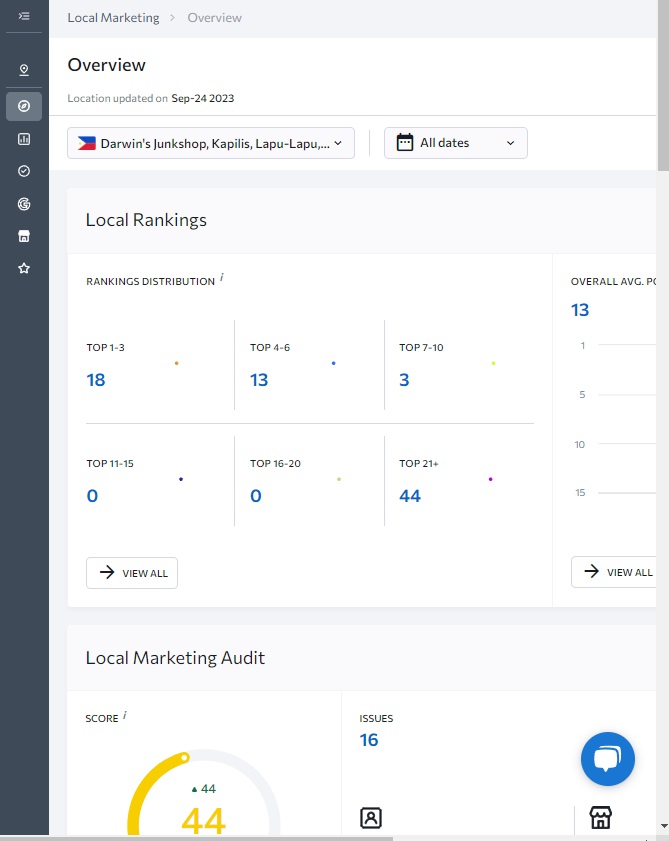 I'll examine the concept of increased visibility, one of the key benefits of employing my Google My Business Services, and how it can significantly amplify your business's online presence. With my services, you'll be able to see a tangible surge in your online visibility thanks to search engine optimization strategies that cater to local marketing needs. The increased exposure that your business will experience results in greater customer engagement. This is because when your business pops up in local searches more frequently, prospective customers interact with your brand more often. Ultimately, this increased visibility isn't just about being seen. It's about engaging with local customers and fostering relationships that can lead to long-term business growth and freedom.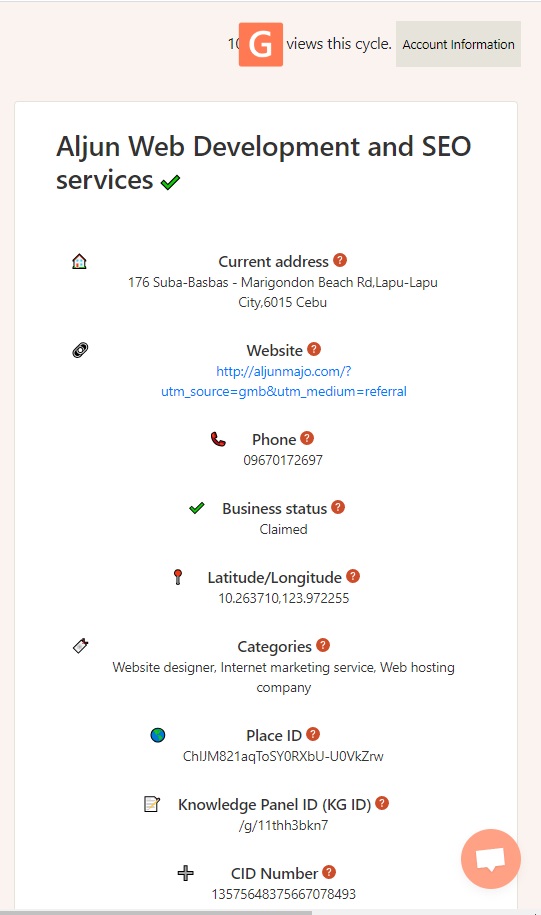 Improved Customer Interaction
Harnessing the power of Google My Business, I'm able to facilitate improved customer interactions, a critical aspect of any successful business. This platform paves the way for enhanced customer engagement through real-time updates and responses to online reviews. It's a powerful tool for local search optimization, helping to boost your business reputation.
Here are some key benefits of Google My Business Services:
Improved Engagement:
Real-time responses to customer queries
Prompt addressing of concerns via online reviews
Enhanced Local Search Optimization:

Accurate, up-to-date business information
Geo-targeted visibility
Strengthened Business Reputation:
Proactive management of customer feedback
Consistent, positive online presence
In essence, Google My Business services become a conduit for liberty, enabling seamless interaction between businesses and their customers.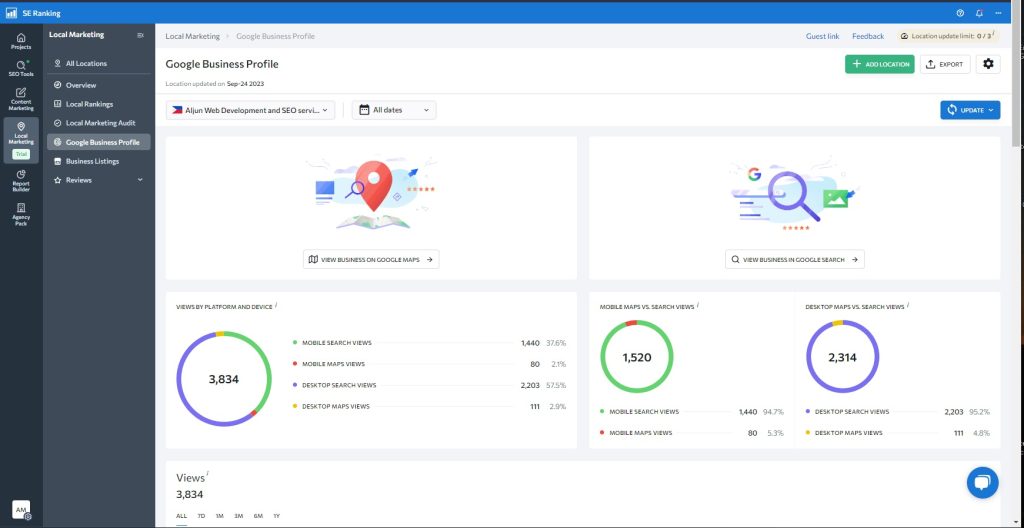 As part of my Google My Business Services, I provide real-time updates, which are crucial for two reasons: they allow instant communication with customers, and they boost your business's online visibility. These updates act as a catalyst in customer engagement, enhancing your online presence while also being a significant part of local marketing. When it comes to lead generation, nothing beats prompt responses and real-time interactions. Customers, in their quest for freedom, appreciate businesses that are quick, responsive, and always up-to-date. By leveraging real-time updates, I ensure that your potential and existing customers receive the latest information about your offerings. This not only maintains customer interest but also fosters a sense of trust and reliability towards your business.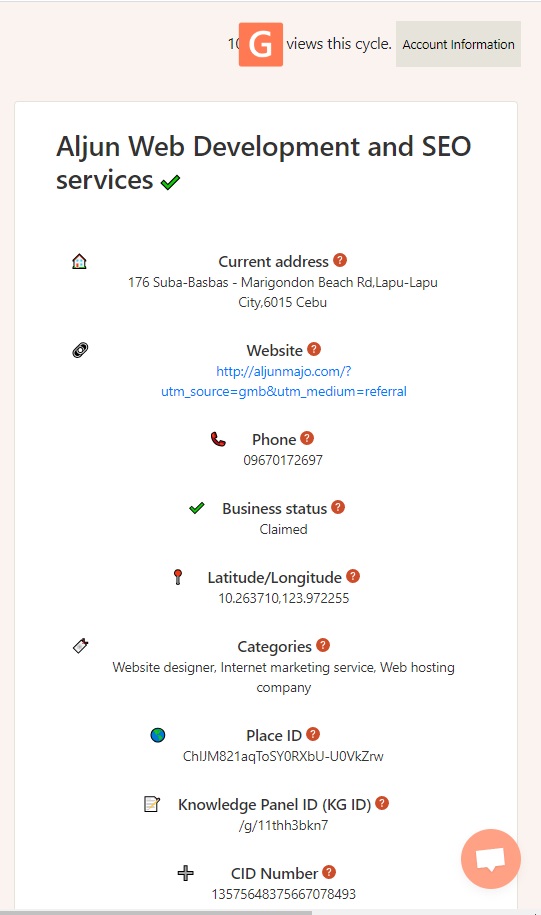 Enhanced Business Reputation with Google My Business Services
Why wouldn't you want to enhance your business reputation, and how can Google My Business Services help in achieving this aim? By leveraging these services, you can boost your online presence, foster better customer engagement, and ultimately increase your credibility.
Through Google My Business (GMB), you can optimize your local search results, ensuring your business is easily found by potential customers. Here's how it can benefit you:
Increased credibility through
Positive customer reviews
Accurate and transparent business information
Enhanced online presence by
Keeping your business information updated
Regular posts and updates to engage customers
Effective review management
Prompt responses to customer reviews
Proactive handling of negative feedback
Choosing the Right Google My Business Service Provider
When it comes to selecting a Google My Business Service provider, there's a great deal to consider, including their ability to optimize your profile, manage your reviews, and boost your local rankings. Choosing the right service provider is crucial for your business's online presence.
The benefits of outsourcing this task to a specialized provider are manifold. Not only can they offer cost-effective solutions, but also customized strategies tailored to your specific business needs. A good provider will offer excellent customer support, always ready to address any concerns or issues you might have.
Here are some key factors to consider:
Expertise in SEO strategies:
Proficiency in local SEO
Ability to conduct keyword research
Competence in link-building
GMB posts with unique content
Speed and effectiveness of response
Willingness to go the extra mile
Customized solutions and tools available:
Ability to tailor strategies to your business
Flexibility to adjust plans as needed
Tool to Analyse GMB Profile
Tool to use track GMB Ranking
Tool to monitor competitor's GMB 
Web Development & Technical SEO Insights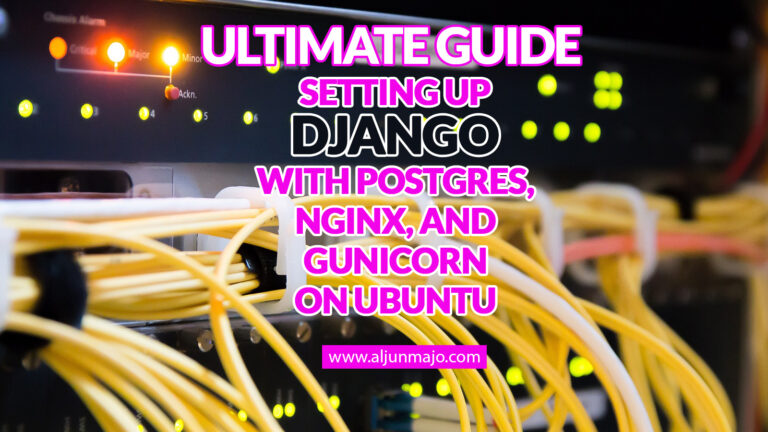 This comprehensive tutorial will walk you through setting up a Django project with Postgres, NGINX, and Gunicorn on Ubuntu 22.04. From installing the necessary software packages and dependencies to configuring the server and deploying your project, this guide will cover…
Read More

Ultimate Guide: Setting Up Django with Postgres, NGINX, and Gunicorn on Ubuntu 22.04