Filipino Freelance Web Developer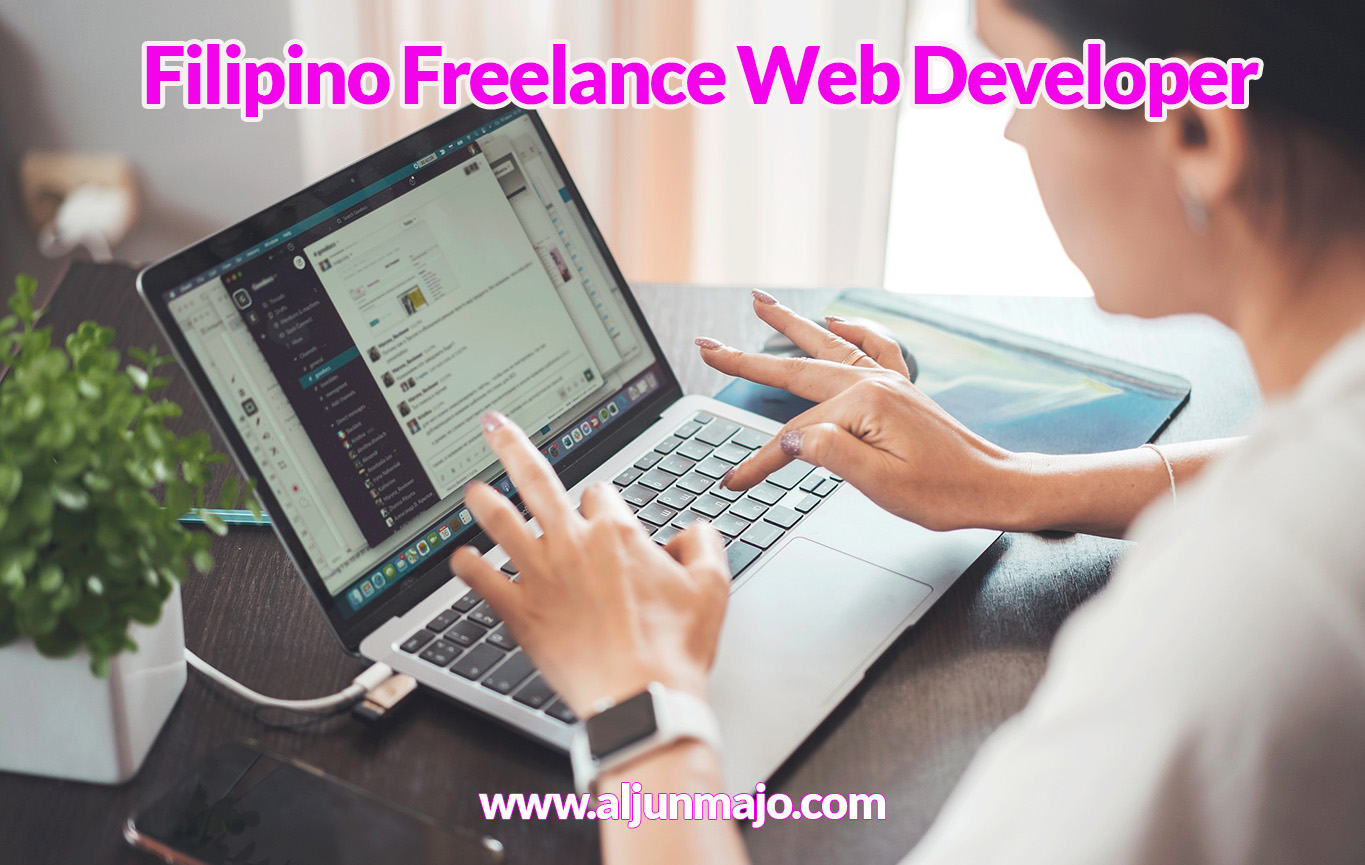 Freelance web developers have become increasingly popular recently, and Filipino freelancers are no exception. They can provide an invaluable service to businesses worldwide, particularly those seeking cost-effective solutions. In this article, we'll be exploring the role of Filipino freelance web developers and why they're becoming such a sought-after resource. We'll look at their skills and how they can benefit businesses, large and small.
Table of Contents
Benefits Of Hiring A Filipino Freelance Web Developer
Hiring a Filipino freelance web developer offers many advantages to businesses. Firstly, Filipino developers are generally known for their high proficiency in coding and designing. They possess the technical expertise and skills to develop and maintain websites and create responsive designs for mobile devices. Moreover, they understand the latest technologies used in web development, such as HTML5, CSS3, JavaScript, and PHP.
Furthermore, Filipino web developers are very affordable compared to their Western counterparts. In addition to offering competitively priced services, they offer shorter turnaround times due to the time zone difference between the Philippines and other countries. This can be especially beneficial if a business needs a website done quickly or requires frequent updates on its existing website. Hiring a Filipino freelance web developer can be beneficial and cost-effective for businesses looking to develop or maintain their online presence.
Qualifications Of Filipino Freelance Web Developers
The unique skillset of Filipino freelance web developers is nothing short of remarkable. They possess the technical expertise to create and maintain a wide range of websites, from basic HTML designs to sophisticated, multi-functional solutions. What truly sets them apart is their ability to understand client's needs and deliver custom solutions that meet those requirements.
That's not all – Filipino freelancers are also well-versed in the latest industry trends and technology, providing creative solutions for even the most complex projects. Their commitment to quality ensures that every website they develop is secure, stable, and meets the highest standards of design excellence. With their unique combination of technical knowledge and customer service skills, Filipino freelance web developers can provide any business with a reliable online presence.
Skills And Expertise Of Filipino Freelance Web Developers
The qualifications of Filipino freelance web developers are extensive and impressive, but their skills and expertise are truly unparalleled. Filipino web developers have various technical skills and knowledge, from design software to programming languages. They can create custom designs matching the specifications and develop complex user interfaces or applications. On top of this, they also possess knowledge in database management systems, web content management systems, search engine optimization, and other related areas.
Beyond the technical side of things, Filipino freelance web developers also have excellent interpersonal and communication skills. They can work with clients to understand their needs and expectations to ensure the best possible outcome for the project. They can also provide constructive feedback, which is invaluable for successful projects. Furthermore, they have strong problem-solving abilities that help them troubleshoot any issues during development. All these qualities make them ideal candidates for various web development roles.
Cost-Effective Solutions From Filipino Freelance Web Developers
Filipino freelance web developers are a great asset to any business looking for cost-effective solutions when it comes to web development. They bring expertise and knowledge to the field, allowing businesses to create websites that work effectively and efficiently without sacrificing quality or customer satisfaction.
Their services are also highly affordable and can often be tailored to fit the specific needs of each project. For example, suppose a business requires more advanced features than its current web developer offers. In that case, they can use Filipino freelance web developers to create custom solutions that meet their needs. This saves time and money and ensures that the website is exactly what the business needs to increase its bottom line.
Advantages Of Working With Filipino Freelance Web Developers
One of the most significant advantages of working with Filipino freelance web developers is their cost-effectiveness. They tend to charge lower rates than other web developers and can provide quality work that will satisfy customers. Additionally, they are dedicated to meeting customer demands and can provide services around the clock. This allows them to work on projects quickly while still delivering high-quality results.
The other advantage of working with Filipino freelance web developers is their level of expertise. Many have years of experience in the field and can handle complex tasks efficiently. Furthermore, they are adept at utilizing various technologies, such as HTML, CSS, JavaScript, and PHP, which makes them an excellent asset for any project. They also possess strong problem-solving skills and can provide creative solutions to help customers achieve their goals. Working with Filipino freelance web developers gives customers the best possible chance for success.
Frequently Asked Questions
What Is The Best Way To Find A Reliable Filipino Freelance Web Developer?
Finding a reliable freelancer for any job can be a time-consuming process. It's essential to research and select a professional with the skills you need and who is willing to work within your budget. When searching for a Filipino freelance web developer, it's especially important to pay attention to reviews, ratings, and portfolio samples to ensure the person you hire is experienced and trustworthy.
How Long Does It Take For A Filipino Freelance Web Developer To Complete A Project?
When it comes to completing a project, the amount of time needed depends on the scope and complexity of the work. Generally, freelance web developers can complete smaller projects a few days to a week, whereas larger projects may take several weeks or longer. It's important to talk to the developer about their timeline and ask for an estimated completion date before you commit to hiring them.
What Is The Typical Rate Charged By Filipino Freelance Web Developers?
Freelance web developers typically charge an hourly rate for their services, though some may offer a flat rate for larger projects. Rates vary depending on the project's complexity but generally range between $10 and $100 per hour. Filipino freelance web developers may charge slightly less than those based in other countries due to lower living costs in the Philippines.
Is It Possible To Use Filipino Freelance Web Developers For the Ongoing Website Maintenance?
Yes, it is possible to use freelance web developers to maintain a website. This may involve updating content, fixing bugs, or troubleshooting errors that occur over time. Ensuring the freelancer has the experience and skill set to handle the project is essential. Additionally, communication should be clear so both parties know expectations and timelines.
Are Filipino Freelance Web Developers Able To Work With International Clients?
Yes, freelance web developers can work with international clients. This is an excellent opportunity for expanding their business into different countries or markets. Filipino freelance web developers, in particular, have the added benefit of providing a unique set of skills and cultural expertise that can benefit companies looking to break into new markets. With the proper setup, they can provide ongoing maintenance for websites and other digital projects on an international scale.
Conclusion
Finding a reliable Filipino freelance web developer can be challenging, but it is possible with the right research and due diligence. Before committing to any project, you should always ask for references and check their portfolios. The timeframe for completion depends mainly on the project's scope, but Filipino developers are typically reasonably priced and able to work with international clients. Whether you need one-off development or ongoing maintenance, there's sure to be a freelancer who can help you achieve your goals. I've found that finding the perfect match can pay off in spades – so don't hesitate to do your homework!